It's no secret that fashion trends come and go, but the body type you have remains the same. Knowing how to dress for your body shape is essential in looking stylish and feeling confident! Here are some tips on what to keep in mind when picking clothes based on body type.
Definition of body shapes
Your body shape is an important part of your overall body composition and can significantly affect the clothing styles, health risks, and exercise programs that may benefit you most. To figure out what body type you have, start by taking body measurements and calculating your body mass index (BMI). Additionally, observe your body's natural proportions—your waist-to-hip ratio or the width of your shoulders in comparison to the size of your hips.
By understanding the unique features of each body type, you will be better equipped to create a lifestyle tailored for optimal health. Different body types require different diets, exercises, and daily habits in order to build strength and maintain good health. Knowing which body type best describes you will enable you to work with your body's natural, individual characteristics rather than against them.
An endomorph body type is characterized by an increased body fat percentage, a large waist-to-hip ratio, and heavy musculature. An ectomorph body type has a more slender frame and tends to have naturally low levels of body fat. Meanwhile, mesomorphs are somewhere in between—strong and athletic but not overly muscular.
By understanding the unique features of each body type, you can design a diet and exercise plan that will work best for you. Additionally, you can use this knowledge to choose clothing that flatters your body shape and accentuate your positive features. With the right routine in place, you can look great and feel great, too. So take some time to figure out your body type and explore the ways you can use it to your advantage. With a little bit of self-understanding and determination, you will be well on your way to achieving all of your body goals.
Tips For Each Body Shape:
For women with a bigger body, it's all about playing up body shape while keeping it classy with the right clothing cuts and proportions. Highlighting the waistline by adding a belt to create balance is a great trick. Also, look for vertical lines in your garments that can help to elongate and slenderize your body type. The key point here is flattering, not squeezing in too tight.
For those with petite body types, emphasize your body shape by looking for tailored pieces that fit well and don't overwhelm your body. Look for details such as lace, pleats or ruffles to add texture and interest. Additionally, cropped tops and high-waisted skirts are great ways to elongate the body too!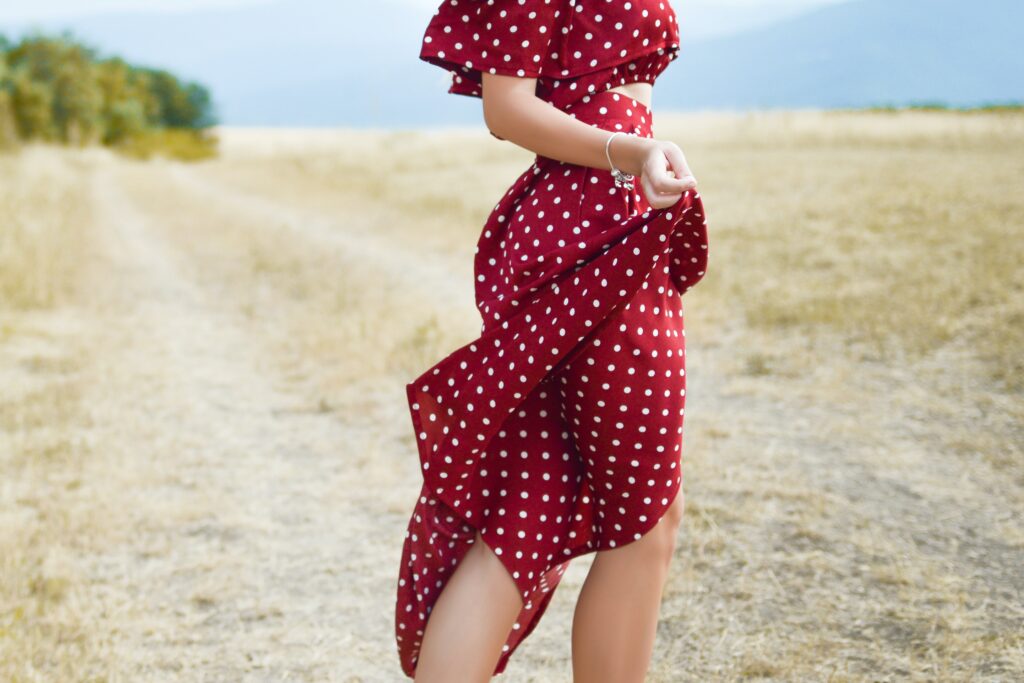 No matter what body type you have, it is important to keep yourself fit by exercising regularly and eating healthy. Diet and exercise can help you stay toned and feel more confident in any clothing item you choose! So remember—be body positive no matter what body type you have, wear clothes that make you feel gorgeous, and always keep up a healthy lifestyle! Good luck!
For curvier body types, look for pieces that flatter your body and embrace your curves – wrap dresses and ruching are great for this. Avoid garments that accentuate the body in the wrong places, like wrapping around the hip area or belly which can just make you look bigger than you really are. Instead, to highlight assets, opt for wide-legged trousers and bootcut jeans that can elongate your body shape. Keep it classy!
Conclusion
No matter what body type you have, you should always feel confident and love yourself. Embrace the body you have and never be afraid to experiment with different clothing styles. Wear clothes that make you feel beautiful and don't forget to keep up a healthy lifestyle too! With these tips in mind, you'll look amazing no matter what body type you are!
And there you have it – how to pick clothes for your body type. With these tips in mind, go out there and rock those looks with confidence! Good luck!